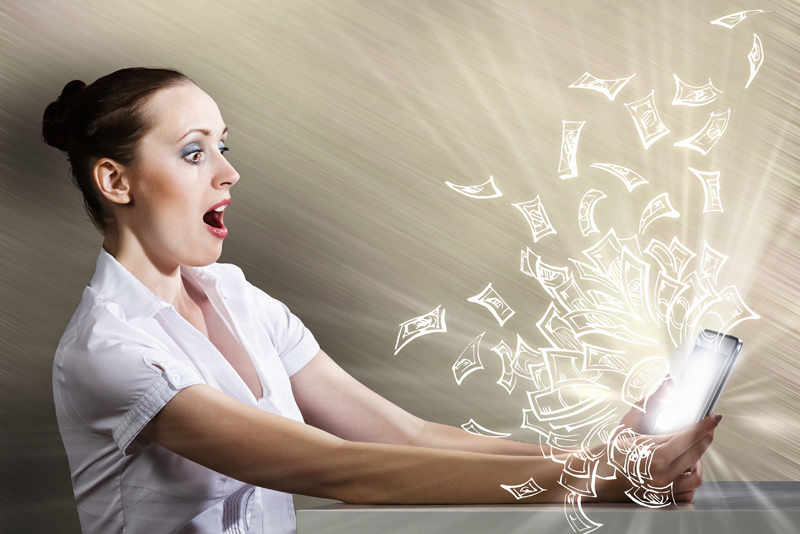 Articles about the folklore surrounding lucky charms and other luck superstitions.
10 Luck Quotes From Songs


Luck is a popular theme in music, whether it's good, bad or indifferent. Here are 10 songs about this often elusive trait from different genres, some old and some more recent.
Horseshoes for Good Luck


Have you ever heard the old wives tale about hanging a horseshoe above your door for good luck? And have you ever wondered this superstition came to be? Like most folklore, the lucky horseshoe has fascinating legends surrounding it.
Job's Tears Luck, Herbal and Culinary Uses


Job's tears, a native Asian plant, has become a luck symbol as its tear shape has inspired faith and magical traditions. But it's also used as food, in jewelry and crafts and in herbal medicine.
Luck Quotes From Poetry


Poets across the ages have pondered life, love, death and the all around joy and pain of living including both good and bad luck. This is part of a series of articles of luck and fortune quotes from literature and poetry.
Lucky Bamboo for Good Fortune


Lucky bamboo is used to attract luck and good fortune at home and in business. It's easy to grow and adds beauty to any environment. Sweepstakers can reap its benefits too.
Lucky Bean Traditions for the New Year


Did you know that beans have a long history of being lucky and even sacred? Learn some of the traditions surrounding edible bean New Year's celebrations.
Lucky Four Leaf Clover Superstitions


Do you have a favorite Irish lucky charm? The most common is the four-leaf clover. Learn the folklore surrounding this plant and the phrase "luck of the Irish."
Lucky Hand Root Traditions


In this installment of our luck traditions series, we take a look at lucky hand root. This orchid tuber has a long history of fascinating spiritual and herbal uses.
Lucky Rabbit's Foot Superstitions


Rub a rabbit's foot for good luck in money matters. Carry one on a key chain. Learn some of the possible origins of the superstitions associated with this well-known lucky charm.
Pineapple - Symbol of Hospitality and Prosperity


In this installment in our luck series, we take a look at the symbol of the pineapple. While not directly associated with luck, it has a long tradition of symbolizing prosperity and hospitality.
Psalms for Luck, Success and Gratitude


As part of the continuing series on luck traditions, we take a look at the Book of Psalms. It's a wonderful resource for verses to use in prayers related to luck and success.
Quotes About Luck


Do you have a philosophy about luck? Famous people have shared their thoughts about luck. Here are some quotes to inspire you, make you think and even give you a chuckle.
The Hamsa Hand - Jewish Good Luck Symbol


This amulet in the shape of a hand with an eye in the middle has become a symbol of all around good luck, faith, blessings and protection. It has a fascinating history that transcends many cultures.
The Laughing Buddha and Good Luck


The laughing Buddha, aka the fat Buddha, is a familiar icon in businesses. You may have heard of the belly rubbing tradition for good luck. Learn his fascinating cultural and religious origins and what other traditions are associated with him.
Editor's Picks Articles
Top Ten Articles
Previous Features
Site Map
Content copyright © 2018 by . All rights reserved.
This content was written by . If you wish to use this content in any manner, you need written permission.
Contact Trish Deneen for details.