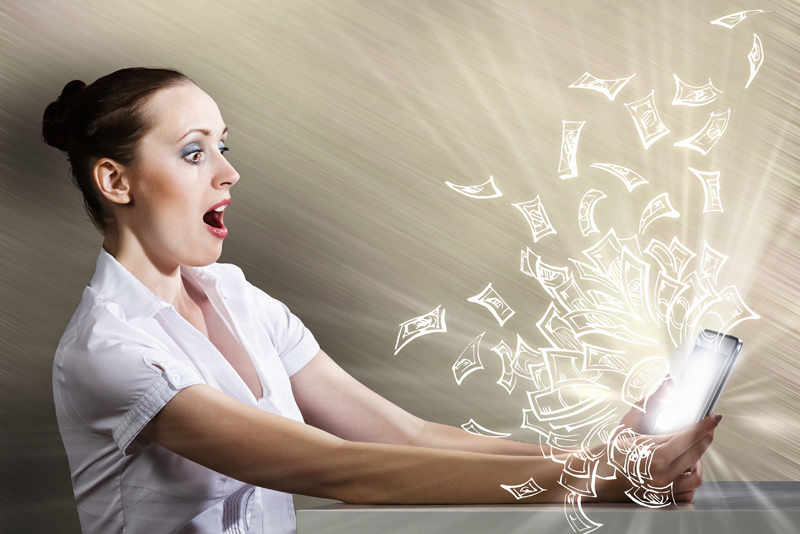 Articles and links offering helpful hints and tips to increase your success in finding and winning sweepstakes.
Budgeting for the Frugal Sweepstaker


Costs are going up for everything including postage. Sweepstakers are feeling the crunch. Learn tips to stick to a budget and lower the cost of one of your favorite pastimes to save cash.
Coming Out of a Sweepstakes Slump


We all can fall into a sweepstakes slump. Here are a few helpful tips to get back into the swing of things.
Facts About Text Sweepstakes


Are you a textaholic? Text sweepstakes are very easy to enter. Why not turn your love of gab into an opportunity to win?
Keeping a Sweepstakes Journal


Why keep a sweepstakes journal? If you want to turn this hobby into a business, then you might want to consider keeping a journal of your activity to help guide your future entry habits.
Looking for Contests and Sweepstakes Everywhere


Sweepstakers develop a second set of eyes just for contests and sweeps possibilities. Learn some tips to hone this skill and increase your chances of winning.
Mail-In Entry Supply Basics


Online entries for sweepstakes have become very popular but mail-in entries haven't yet gone the way of the dinosaur. Learn what the best basic supplies for mail-in entries are to have on hand.
One-Year Sweepstakes Entry Method Comparison


Do you want to make the best use of your sweepstaking time but aren't sure where to begin? While you certainly don't have to limit yourself to one type of entry, you will get a better return for your time spent sweeping if you develop a tracking system.
Organizing Sweepstakes from Favorite Websites


A lot of sweepstakers rely on newsletters and internet forums to keep up to date on the latest sweeps. But keeping track of your fave sites on your own doesn't have to take too much time. Learn time-saving tips here.
Second Chance Sweepstakes


I love second chance stories. Would you believe there are contest prizes that go unclaimed every year? Your odds of winning these drawings can be very good.
Six Pet Sweepstakes Tips


Do you think your feline is the new Grumpy cat? Or maybe you want to win some new gear for Fido. Here are some sources for contests centered around your furry friends.
The Sweepstakes Family


Are you the lone sweepstaker in the house. You don't have to be. Here are some tips to get the rest of the family involved in your hobby and increase your chances of winning.
Tips for Finding Interest-Based Contests


Even longtime sweepstakes hobbyists who consistently enter sweeps may occasionally forget to go back to the basics. Here are some tips on how to find contests related to your interests.
Where to Find RV Sweepstakes


RV travel is an excellent way to explore the country in comfort. If you're lucky, you can find a chance to win some of the newest, top of the line RVs to travel in style. Here are some tips for finding RV sweeps.
Editor's Picks Articles
Top Ten Articles
Previous Features
Site Map
Content copyright © 2018 by . All rights reserved.
This content was written by . If you wish to use this content in any manner, you need written permission.
Contact Trish Deneen for details.